About Us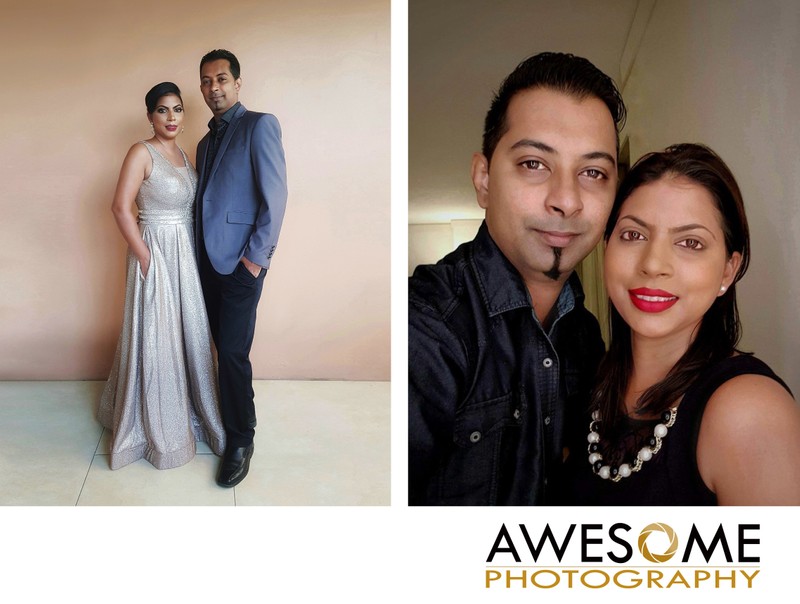 Hi, we are Safraz & Lisa, husband & wife, pet parents to Kai & Cookie and the core team of Awesome Photography. We know people will say that they love their job, but as our couples will tell you, we really do "LOVE OUR JOB".

In the time since establishing Awesome Photography we've captured many Love Stories and to this day we still are excited to work with each new couple we meet.

Over the years our mindset towards photographing couples and families has changed. Even though there is a time and place to be creative and technical, we try to photograph our subjects with empathy and through the eyes of a loved one, i.e. Capturing a bride through the eyes of her husband, through the eyes of her parents, etc... This allows us to photograph with patience, understanding and sincerity, which in turn results in more meaningful photographs to our clients. We also ensure that our couples are styled to perfection for their portraits and edit our images to a magazine-finish look.

Thank you for taking the time in getting to know a little about us and how we work, we look forward to capturing and preserving all your most beautiful, meaningful memories.



Weddings • Album Designs • About Us • Our Promise • Testimonials • Info & FAQ •
TRINIDAD & TOBAGO WEDDING PHOTOGRAPHER
Weddings • Engagements • Portraits • Couples • Family
(868) 499-3164 • awesomephotographytt@yahoo.com